Hotel Whitecliff
At the Center of the Square
Serving the Distinguished Traveller Since 1782
Enjoy Our Christmas Pantomime
---
Dickens' Chestnut
Gets Roasted





Tired of Tiny Tim? Crabby about Cratchett? Skeptical about Scrooge? Has even Pickwick palled? Then see A Christmas, Carol?, the daring Dickens parody at the Cloudmere Players' newly renovated space. "It's all very minimal, very actors' studio," says Miss Sally Sharpe, director and principal female lead of the Cloudmere Players. "Just three black walls and you. Oh yes, and a chair." Any actors? "Yes, of course," laughs Sharpe. "I play Carol."
---
The Ferns
77, Arthur's Court
Holiday Special:
Roast Squab with Wild Cherries
St. Nick Sighted
in Night Sky
'Santa's Early,'
Swear Stargazers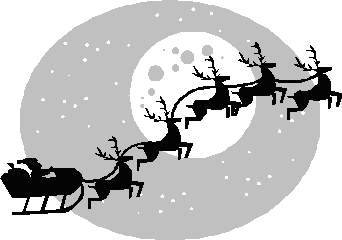 "While scrutinizing the heavens for the first signs of Bletchley's Comet," said Dr. Randolph Frutiens, head of the astronomy department at Gull College, Gull, "my students and I spotted a convex arc with discernible segments. Our ultra-powerful new telescope made it possible to identify the celestial phenomenon as a bearded man in a quadruped-driven conveyance."
Stroking his luxuriant van Dyke beard, the distinguished professor mused, "We're still analyzing the phenomenon's signal-to-noise ratio, specifically the significance of the sound-pattern 'tawalaganei,' or 'towallaganite.'"
---
Your Ad Here
Only Five Pounds per Annum
Cloudmere Aviation
The Height of Flight
"Safe and Swift --
Give a Trip as a Gift"
Gp Capt Henry Margate, RAF-Ret.

---
Wee Ones' Corner
The Grousemoor Home for Little Wanderers is having a Christmas party for all and sundry on Sunday, December 19. As a special treat, there will be an address by the new vicar, Father Trumble. Paper crowns and Christmas crackers will be provided.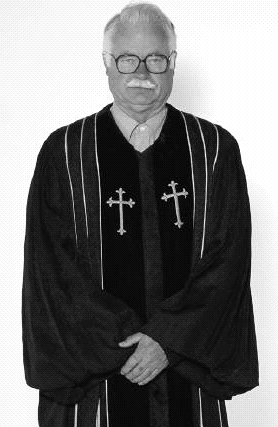 ---
Maria's Teas
One, The High Street
Mrs. Mary Tremayne, Proprietress
Don't Miss our Miniature
Marzipan Village